Public Works Upcoming Activities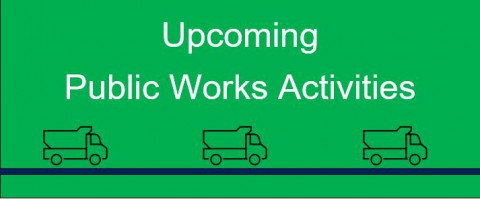 The Public Works Department is hard at work with Spring/Summer maintenance starting on the Township Roads.
Starting Tuesday, May 25th - Dust Suppressant
The arrival of the dust suppression truck is always a welcome sight on our gravel roads at this time of year. Please be patient.

Starting Monday, May 31st - Gravel
Maintenance gravel application will begin May 31st on the following roadways:
Montague Boundary Road
Pinery Road
Richardson Road from Burchill Road to Heritage Drive
Starting Monday, May 31st - Roadside Mowing
Roadside mowing operations will begin May 31st.
Starting Mid-June - Roadside spraying of Noxious Weeds
Roadside spot and boom spraying will start mid-June. Please click here for the Public Works page for more information on the spraying of Noxious Weeds in the Township.