PUBLIC NOTICE OF INTENT TO ADOPT 2021 MUNICIPAL BUDGET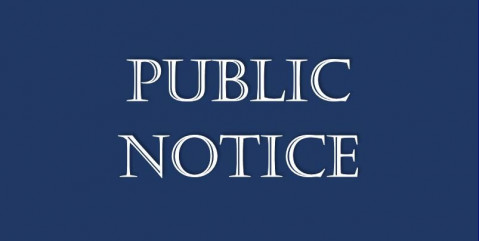 In accordance with Municipal Procedural Bylaw 3767-2020, notice is hereby given that the Council of the Township of Montague intends to adopt the 2021 Municipal Budget at the regular meeting of Council of Tuesday March 2nd, 2021.
The meeting will be held virtually on YouTube.
A copy of the 2021 budget document will be available soon.
For further information, please contact Treasurer Andrew Hodge at (613) 283-7478.