Notice of Reduced Load Period on All Township Roads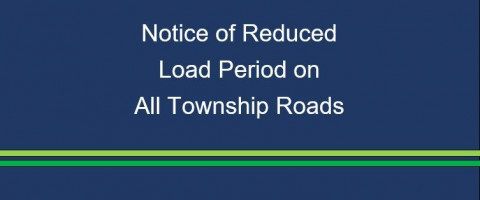 Take notice that reduced load restrictions five (5) tonnes per axle is in force on all Township Roads as of Monday, March 8, 2021.
The reduced load period is necessary for the protection of all Township Roads which are susceptible to damage during the spring thaw.
The restrict will be removed with the likelihood of road damage has diminished.
For inquiries about reduced loads please contact The Township of Montague, Public Works Department at 613-283-7478