Notice for Council Meeting - May 5th, 2020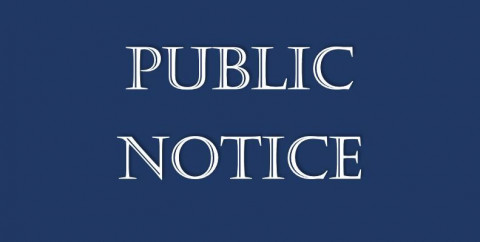 The Township of Montague's Council Meeting and Committee of the Whole will be live-streamed online on Tuesday, May 5, 2020 at 6:00 p.m. This meeting will be directly streamed on YouTube.
Council will answer questions relating to the Agenda. Please send your questions in as soon as you can due to the LIVE delay of about 20-30 seconds.
We respectfully ask that the comments on this post be restricted to only questions for Council or any notes related to technical issues, as it is difficult for staff to monitor the feed for questions with a number of other comments. We have made this post sharable, so if you would like to discuss the meeting on Facebook, please feel free to share the post to your personal page.
You can also email questions to This email address is being protected from spambots. You need JavaScript enabled to view it..
To access the virtual meeting, please click on the link below:
YouTube: https://www.youtube.com/channel/UCWQdvpSH7xYNimMUZ9qBS9A
An agenda package has been posted to the website at https://www.montaguetownship.ca/government/council/council-meeting-agendas-minutes